Thank you for your interest in our Saanens! We began our goat adventure in 1979 with the purchase of a grade Toggenburg doe who was quickly replaced with registered Saanens. We have been addicted ever since....or maybe one of us more than the other.
Our herd is comprised of both Americans and Purebreds. Our goal is to breed Saanens who will milk 3500# and maintain structural soundness. Our herd has been on continuous DHIR since 1984. During that time, we have always tested 11 to 12 times per year and had the luck of having very nice testers to work with. Several does in the herd have qualified for Top Ten placing. We participate in the Linear Appraisal program, having the herd appraised every other year. We have not shown our herd for several years.
Maintaining herd health is important to us and we are fortunate to have great vets to work with. New animals coming into the herd are held separate for 5-6 weeks. All births are attended and all kids are removed without contact with the dam. Our kids are raised on heat-treated goat colostrum and pasteurized goat milk to prevent the spread of health problems passed through milk. From one week until weaning, Calf-Pro is added to the milk for prevention of problems due to coccidia and they are wormed with Panacur. Hay is introduced by one week of age, though grain is not fed until they are approximately 2 months old. Kids are raised in separate facilities with no adult contact, joining the adult herd at 1 to 2 years of age, depending on when they freshen.
A deposit of $100.00 is required to hold a kid of your choice. Pre-ordered kids with a deposit will not increase in price during the year of the deposit. We reserve the right to retain kids we choose as breeding replacements, and will refund or transfer a deposit to another animal, whichever you prefer if your choice is NOT available. Balance is due on notification of birth. Health certificates for interstate travel, vet fees, and shipping costs (airfare and kennel) are the responsibility of the buyer. We ship American Cargo out of Minneapolis/St. Paul, MN and encourage kid pickup at the farm if possible. Prices quoted are on pre-ordered kids, and may change after freshening. Price quoted is on kids picked up/shipped by 1 month of age.
If you have any questions or would like further information please don't hesitate to contact us.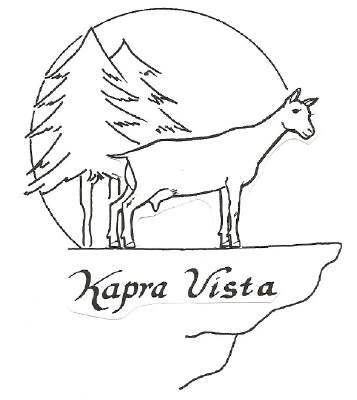 Kapra Vista Saanens
Lee and Jeanette Haass
910 235th St.
Osceola, WI 54020-4204
Phone: 715-294-2458
E-mail: ljhaass@centurytel.net